This post is also available in:
German
Piggybacking on the previous post (and perhaps modifying it), here is a research paper (h/t Irving) authored by Chateau VIP guest Satoshi Kanazawa which uncovered some ugly truths about sex differences in xenophilia (pathological love of foreigner).
For foreign conquest and alien rule, the evolutionary psychological perspective suggests that women should fear alien rule much less than men, but only so long as they are reproductive, because they then have a good chance of being spared by the conquerors and have the option of marrying into them. Accordingly, the analyses of the Eurobarometer data show that young women are much less xenophobic than young men, but the sex differences disappear around age 50. […]
Interestingly, a separate analysis (not shown) demonstrates that the interaction term between sex and age in a combined sample of all ages is not statistically significant, except for religion. It means that, at least for nationality and race, women do not gradually and linearly become more xenophobic over the life course. They suddenly become qualitatively more xenophobic sometime between the ages of 40 and 50.
The entire paper is a great read, beyond the salient finding quoted above. Kanazawa is a skilled messenger of evolutionary psychology, even when putting forth theories that are more speculative in nature than established fact. Kanazawa's basic contention – that wars are fought ultimately for access to, or protection of, pussy – dovetails with the CH premise that the sexual market is the one market to rule them all.
Anecdotally, I have heard far more support for rapefugees, and more generally for open borders, from young White women than I have from any other group of people. (The men I know don't bring it up, but a few of them, when forced into a conversation about it, hemmed and hawed or meekly cosigned their girlfriends' opinions. Even the alphas are susceptible to this inglorious path of least resistance.)
The women might not truly believe what they claim to think about letting in Muslim refugees — CH Maxim [X] explicitly advises watching what women do instead of listening to what they say, for the two are quite often at odds, especially in a mate market context — or they might believe it only insofar as they are signaling their conformity to GoodWhitethink, and otherwise don't feel very strongly about helping rapefugees and throwing open the borders to the third world.
Whichever it is, there is no doubt young, single women (and yes, this includes single White women) vote IN DROVES for the antiWhite leftoid candidate on the presidential ticket. Kanazawa would appear to be onto something regarding the evolutionary psychology underpinning the easy acquiescence of young fertile women to invasion by foreign conquerors. And, as is becoming dishearteningly more obvious, when invasion isn't looming on women's horizons, invitation extended to the foreigner to traipse into their White homelands will substitute nicely.
To swipe a page from the Alinsky playbook and pin a suitably baneful term on the phenomenon: women suffer from ignorant xenophilia, and the cure is (*smarmy liberal voice*) education.
I hope that I'm getting a skewed impression of women's true feelings regarding border control and White demographic displacement, because if I'm not then the fate of our White nations is sealed, barring repeal of the 19th Amendment.
Alternately, a YUGE increase in the population of marrieds and decrease in the age of first marrieds would also improve the electoral prospects of proto-nationalists, because married women tend to vote like their shitlord husbands. Care of children and preservation of family has a way of focusing female minds.
On a hopeful coda, data analysis of profiles on the OKCupid online dating website tangentially contradict Kanazawa's finding that maximally fertile White women fetishize foreigners more than do men. If dating preferences can be extrapolated to immigration preferences, then White women want to import swarths as much as they want to date swarths… which is to say, not much.
Related, Kanazawa has a shitlord face, for an Asian.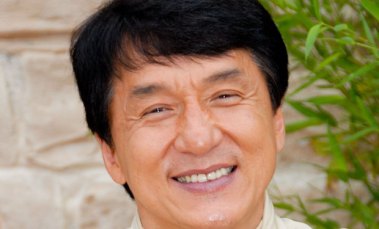 Woops, that's not Kanazawa. Here he is: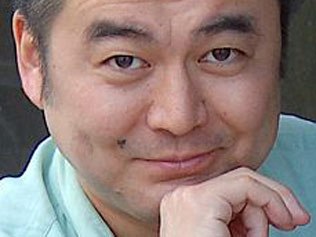 [crypto-donation-box]