[The special people] will never stop.
They will have to be stopped.
And that means denying them sinecures, refusing to engage them publicly except to mock them, shaming them for their tribal animus, and most importantly to STOP LISTENING TO THEM AS IF THEIR OPINIONS OF US MATTERED.
Latest: The normalization of open female hypergamy, polyandry, and cuckoldry is underway.
Why men should give their wives a cheat pass this Christmas

By Rosa Silverman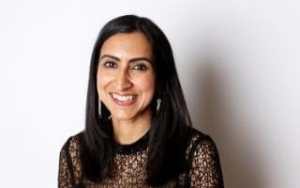 When I told my husband I was interviewing a writer who thinks men should give their wives a 'cheat pass' this Christmas, he understandably had some questions. "How would the wife find someone suitable for the occasion?" he wondered. (We were talking in the abstract, of course, and I deemed it safer to treat this as rhetorical.) I assured him that yes, it was all very unfeasible, and concluded he'll more likely gift me jewellery.
And on and on it goes. I won't give it more print space; you already know the themes: masochistic beta hubby whose first inclination is to wonder how his wife would find a suitable lover during the brief holiday window, a witchy-looking, bitterbitch [special woman] who fantasizes about screwing Gentile Chads while projecting her resentment of her mewling menfolk onto the goyium, a spiteful quest to subvert everything true and good and beautiful of White civilization and replace it with the world-on-fire market dominant minority model that characterizes the world's shitholes, a raging, man-hating, slut-glorifying, cosmic order- and sexual polarity-corrupting advocacy for unleashed feral female sexuality and heavily regulated male sexuality….
But really, why bother rebutting this ENDLESS stream of bullshit and lies by a psychotic crop of Inner Party apparatchicks when I could just as illuminatingly post a picture of the author and leave it at that.
[crypto-donation-box]