What Trump twatted today:
Due to the fact that Democrats are unwilling to change our very dangerous immigration laws, we are indeed, as reported, giving strong considerations to placing Illegal Immigrants in Sanctuary Cities only….

….The Radical Left always seems to have an Open Borders, Open Arms policy – so this should make them very happy!
THIS is the Trump we voted for! How do I know? Well, one, forcing xenophilic shitlibs to choke on their hypocrisy is always good policy.
Two, it triggered the HOLY FUCK out of shitlibs. Many sly shitlords descended in the Twatter thread to innocently ask rattled shitlibs why it's a problem if Trump relocates illegal aliens into their Orwellian-named sanctuary cities?
I thought shitlibs would welcome their "gifts of love" into their own neighborhoods? What's that, Nancy Pelosi? Alyssa Milano? And the rest of you virtue sniveling phonies? You have a problem with Trump's suggestion? Are you……RACIST?
Of course, this being Trump, we've been teased before. I hope this goes somewhere, redux.
Word has it that Stephen Miller is now calling the shots on all things related to the border and immigration, and was responsible for this latest proposal by Trump.
Homeland Security officials said the sanctuary city request was unnerving, and it underscores the political pressure Trump and Miller have put on ICE and other DHS agencies at a time when the president is furious about the biggest border surge in more than a decade.

"It was basically an idea that Miller wanted that nobody else wanted to carry out," said one congressional investigator who has spoken to one of the whistleblowers. "What happened here is that Stephen Miller called people at ICE, said if they're going to cut funding, you've got to make sure you're releasing people in Pelosi's district and other congressional districts."
Stephen Miller saves America.
Stephen Miller is /our-number-one-guy/.
Stephen Miller is more Trump than Trump.
Kind of ironic, doncha think?
The investigator spoke on the condition of anonymity to protect the whistleblower.
Whistleblower, or bureaucratically entrenched #resistor ph@ggot? You be the judge!
The idea of releasing immigrants into sanctuary cities was not presented to Ronald Vitiello, the agency's acting director, according to one DHS official familiar with the plan. Last week, the White House rescinded Vitiello's nomination to lead ICE, giving no explanation, and Vitiello submitted his resignation Wednesday, ending his 30-year-career.
Faster, please.
According to both, there were at least two versions of the plan being considered. One was to move migrants who were already in ICE detention to the districts of Democratic opponents. The second option was to bus migrants apprehended at the border to sanctuary cities, such as New York, Chicago and San Francisco.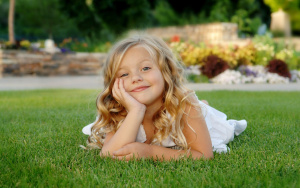 [crypto-donation-box]