James Woods, actor, lover of young beauties, and MAGAman, was banned from Twatter. He responds: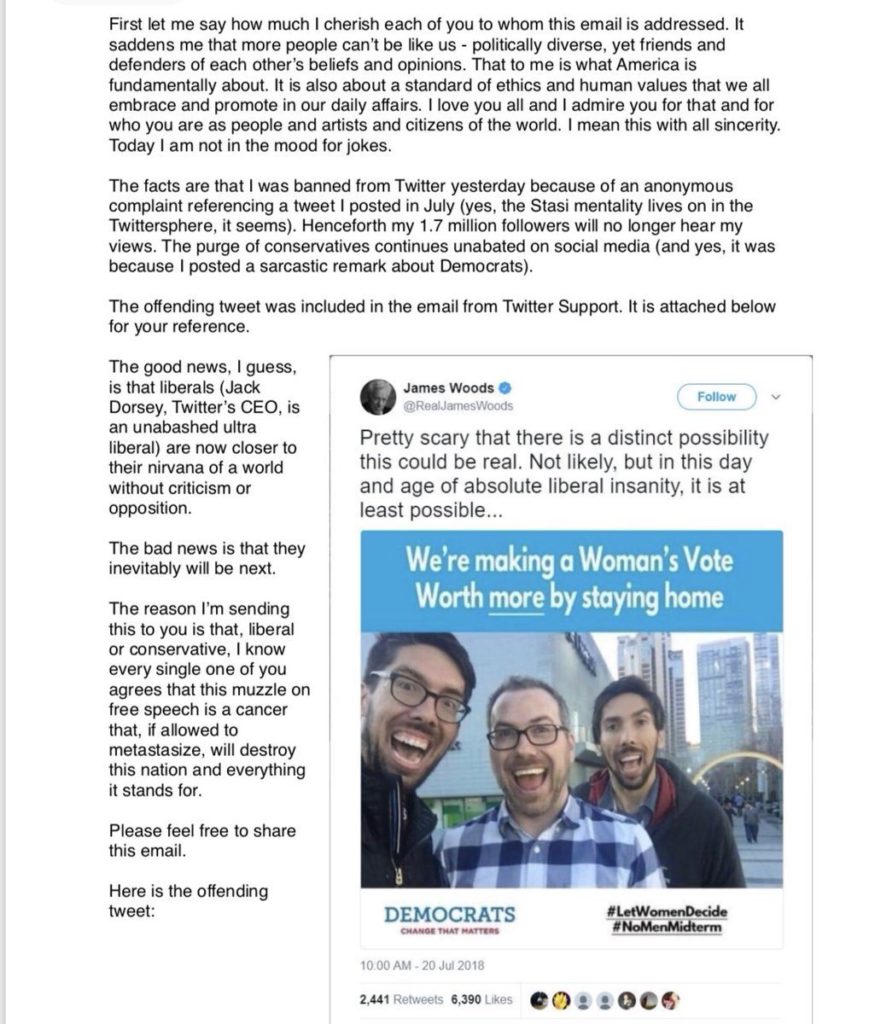 It's good to continually remind Big Tech Shitlibs that they are The Man, The Establishment, and the Witch Hunters, and to remind them that true rebels speak Truth to Power by fighting for the freedom to speak on their monopolistic information mediums.
The Neoliberal Establishment has lost any coolness factor it may have once had, and now they are the authoritarian despots stomping on free expression and crushing dissent.
PS Your Chaimstream Media, ladies and gentlemen: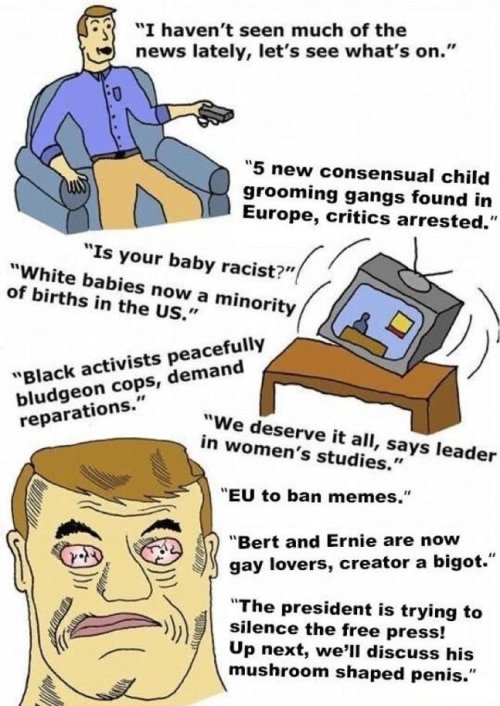 [crypto-donation-box]