Do you dream of stardom as you sit at your desk planning yet another dull event for your corporate master? Does the adulation of five drunk bar patrons millions thrill you? The rock band that Roosh and I have started — Heavy Sack — is looking for a female singer. (Male singers are kindly asked to stay home and send their girlfriends and sisters instead.)
Technically, our band is part of the Rock Band video game, but that's OK because from a distance our fake plastic instruments look real. And we have groupies. While we want a girl with some singing skills, don't worry if your voice isn't up to American Idol standards — the computer that measures the pitch of your voice is more forgiving than Simon Cowell.
The audition is this Tuesday night, 9PM at Reef. (They hold a Rock Band Night every Tuesday.) Cute emo chicks with sad eyes will be judged more favorably by me, at least.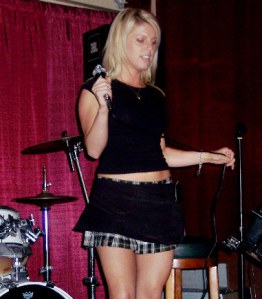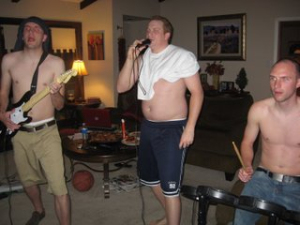 eligible

not eligible
Any agents who interfere too much with our selection process will be sweet-talked into submission by our band manager.
[crypto-donation-box]