Meet the new lord mayor of Sheffield, Magid Magid.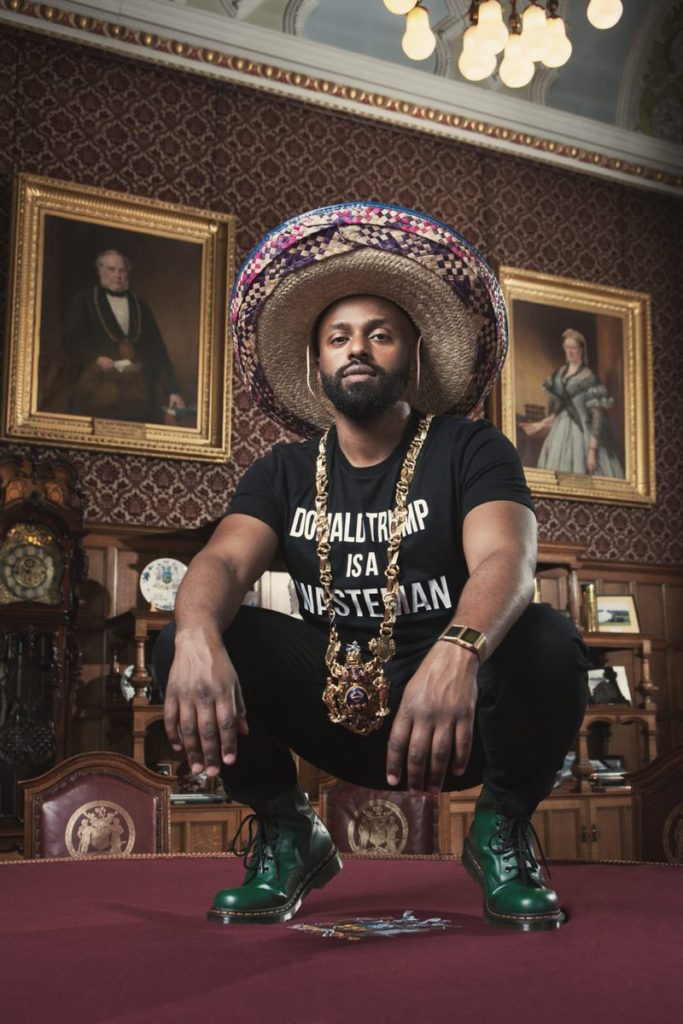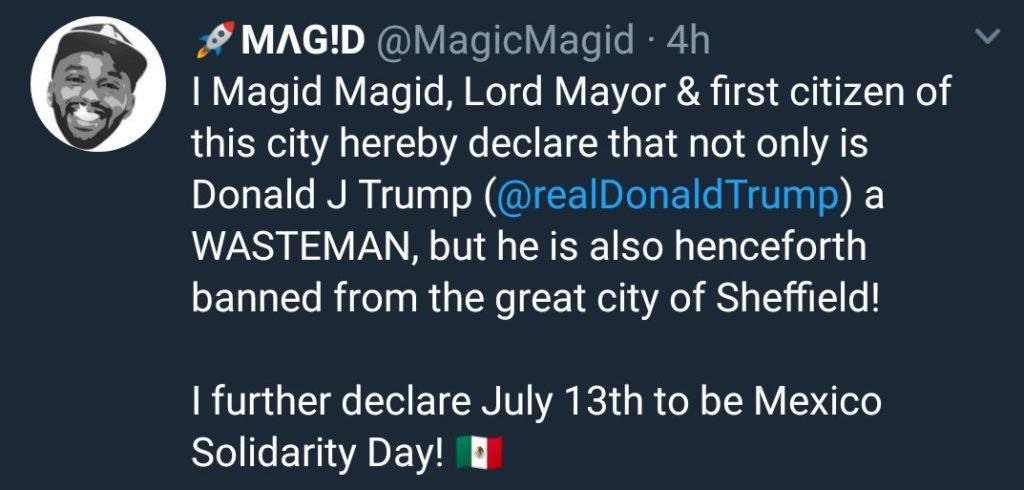 The new lord mayor of Sheffield, Magid Magid, announced his tenure to the world on Twitter in a font only marginally better than comic sans. At his mayor-making ceremony, Darth Vader's Imperial March from Star Wars played over the speakers, followed by the Superman theme tune as invitees made their way to the seats. And thanks to his suave, unofficial inaugural photographs – showing him squatting on a marble staircase in the Sheffield town hall, clad in his livery collar and Dr. Martens – he has been pronounced a "zaddy" (a sexy, fashionable man who could be your "daddy".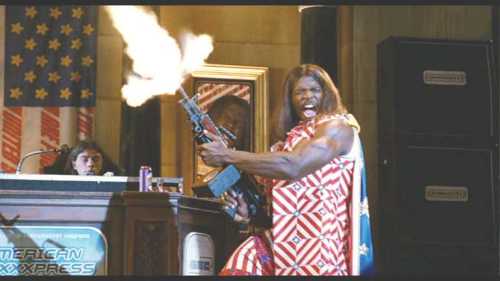 But the reality is that Magid, who came to the UK aged five as a refugee from Burao in northern Somalia (now in Somaliland)…
That'll be all, Britain. That'll be all.
Countries that are unsalvageable:
Britain
Germany
Sweden
Canada
No chance any of those countries will walk back from the abyss without societal ruptures that basically carve out new White nations from the decay and detritus.
PS The author of that glowing hagiography of Magid Magid and his quest to destroy Heritage Britain is Charlie Brinkhurst Cuff:
It's almost as if tribalism crosses national borders and sets up shop wherever it goes!
[crypto-donation-box]