Lex was a ruggedly handsome man, mid-40s, and in shape from near daily yoga and martial arts classes. He was fidgety and frenetically hyperverbal and rarely came up for breath once he got rolling on a story drawn from his illustrious past and present lifestyle. And what stories! He ran a business in the recreation industry which put him in contact with a steady stream of young European girls. This contact often led to intimacy. Many patrons of his business would regale you with tales of witnessing Lex whisk some new 22 year old Polish hottie back to his quarters for a night of debauchery, only to do it again the next night with a new girl.
The four of us sat around the restaurant table swapping war stories from the field. Lex's tomcat career was long and fruitful, but an undercurrent of melancholic nostalgia buttressed the impression that he had let one or two "quality girls" get away. He seemed, in a way, a traitor to his contentment — a victim of chance and his compulsions. Lex made a passing comment, barely noticed in the cavalcade of sex stories if you weren't paying attention, that "it was getting harder out there" and he needed to adjust accordingly.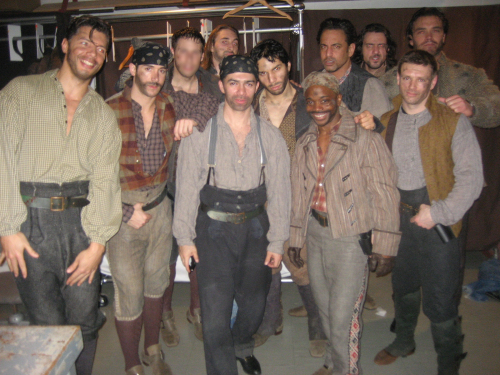 Zeets admired the unapologetically masculine lifestyle Lex chose for himself. Marriage, kids, social approval, clock punching and clock ticking? Fuck that noise. Lex lived on his own terms, in hock to no one but himself. Zeets playfully encouraged Lex's telling of his numerous conquests and the game he runs on women in the big city. Lex was especially fond of "fruit stand game" where he would casually sidle up to a girl (Lex banged chicks of all ages, as long as they were younger than him) and guess what meal she was going to cook judging by the veggies she had in her basket. Since Lex was a competent cook, this banter would often segue into him inviting her over for dinner.
Trent, the fourth and youngest man at the table, also approved of Lex's playboy adventures, but his approval carried more weight. Trent was a one woman kind of guy, always strapped into a long term relationship that lasted for years and eager to get back into one on the rare occasions he was single. Trent was no herb; he had the tools and the skill to seduce many women if he wanted, so his relatively monogamous existence was all the more intriguing.
Outside of the restaurant we parted, and Lex declined our offer to go to the bar for drinks and carousing. He was on his way back home to make a thousand calls. Lex could hardly focus on anything for long — his ADHD was legendary — and he barely stopped moving as we bro-slapped hands goodbye.
Around 1AM back at Trent's apartment, as we were about to step inside, an older man, late 40s or early 50s, with a paunch and one shirttail of his light blue button down poking out of his jeans, greeted us with a weary but friendly expression. He introduced himself as Arnie and said he had been Trent's neighbor for five years. Trent nodded his head knowingly as if he recognized Arnie, but later told us in private he had never seen the guy. He probably had, but it didn't register.
Arnie was an affable bloke, and we stood outside in the mild air leaning against stair railings under the diffuse glow of the city lights for fifteen minutes talking guy stuff. We learned Arnie was never married, lived alone, and worked in a blue collar hands-on job, and that it was clear to me that he possessed the basic intelligence to work white collar if he so chose. He had lived in the city his whole life and his apartment was rent controlled. There was no chance he would leave, despite the landlord working hard to force out his tenants by passively ignoring repairs that needed to be done.
Arnie relished our company, that much I could tell. He asked us if we were planning to go out somewhere again that night. Trent mentioned the bar where he bartended and Arnie made a frown, explaining that that bar was too "hoity-toity" for him; he preferred down to earth establishments hanging "with the boys". We laughed, because Trent's bar is not really snobby, especially not for this city. We began turning our heads and shoulders toward the door and told Arnie we were going to call it a night. Arnie looked disappointed. "Well, another time, then." He nodded at Trent. "Maybe I'll meet you over at your bar sometime." There was a hint of overeagerness in his gravelly voice.
As we stepped inside to leave Arnie behind in the streetlight-misted night, the door swung behind us with a slow creak. When it thumped closed, it echoed heavily in my ears.
[crypto-donation-box]