This post is also available in:
German
Player or Poseur gave me many minutes of quality entertainment, so in homage to that theme here's something similar I call Girlfriend or Fling. Examine the photo and figure out by superficial judgement alone if the girl(s) featured would make girlfriend material or good time material. Does she look like the type of girl you could trust to be loyal and faithful, or would you be more likely to catch her dancing on a bar one night with a club monster sliding a hand under her skirt?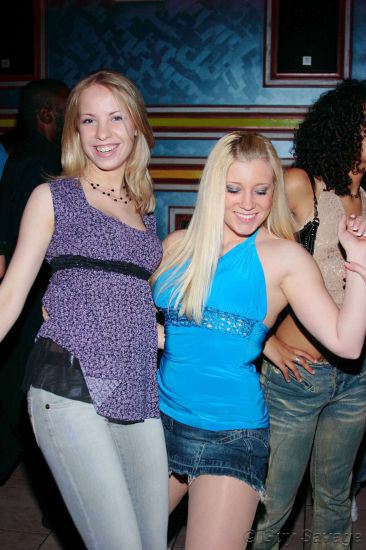 The girl on the left would make a solid girlfriend, assuming she met your attractiveness threshold. The girl on the right would make an excellent one night stand. She is dressed sluttier and is more assertive in her grinding. Plus, playettes are always striking poses in order to draw attention to their bodies… their bread and butter for getting what they want. Girls with better values and a stronger internal compass tend to smile warmly and sincerely at the camera, because they are trying to convey their personalities.
Date Girl #1 like she was a normal human being who would be happy to enjoy the pleasure of your company. Wait 2 days before returning Girl #2's texts and phone calls, and when you do set up a date, tell her to wear something revealing.
Addendum: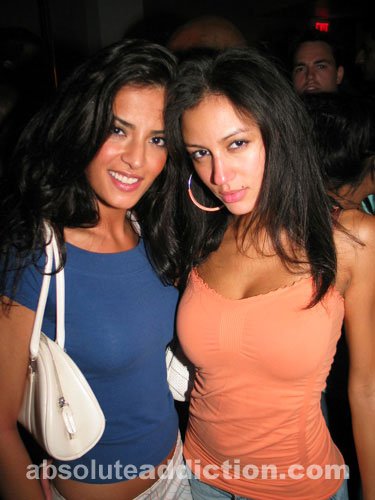 This photo gives a better idea of what kinds of traits men notice when deciding girlfriend potential. These two girls are nearly equal in attractiveness (in fact, they might be sisters), so differences in beauty are neutralized as a variable. Yet, the girl in the orange top has heartbreaker written all over her while the other looks more grounded. Judging by their clothes is difficult since there is not much distance separating them, though the orange top plunges lower showing more cleavage, and lace is always indicative of sexual adventurism.
Like with the first pic, the smile says it all. Blue shirt girl's smile is natural, unforced, and inviting. She doesn't give the impression of hiding anything about her true character. Orange shirt girl is looking seductively at the camera under heavy lids. She is making love with the viewer, while blue shirt girl is making friends with the viewer. I would feel safer dating blue shirt girl.
[crypto-donation-box]