This post is also available in:
Englisch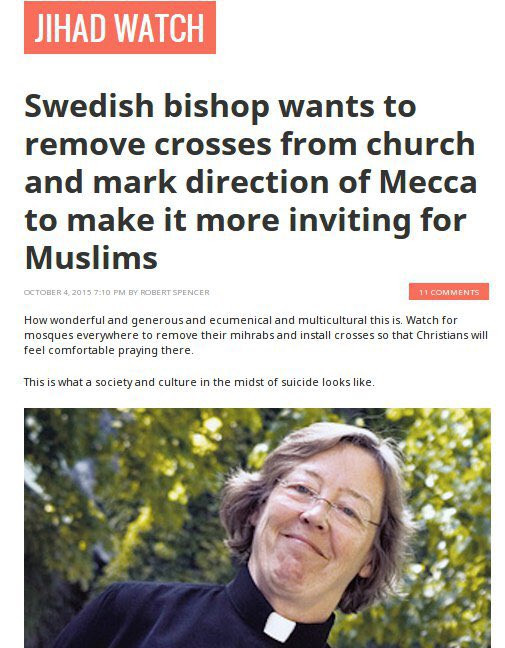 Decimus witzelt,
"Lasst uns Frauen und Schwule ordinieren. Wie schlimm kann es sein?"
…ein paar Jahre später…
Das ist eine Frau? Guter Herr.
***
Baxter kommentiert die Psychologie des Fuggernaut,
Ich habe einmal in einem Kommentar bemerkt: "Amerika ist immer noch ein Land, in dem ein Mann eine Nische für sich finden und ein glückliches, lohnendes Leben führen kann, aber man muss lernen, sich von den täglichen Ablenkungen einer Gesellschaft im endgültigen Niedergang zu distanzieren.
Ich lag falsch. Die Trennung von der Gesellschaft führte mich zu einer Art Debonair-Nihilismus. Ich erwähne dies, weil ich denke, dass es ein Defekt sein kann, der dem Charakter des liberalen Progressiven innewohnt. Die Kultur des Globohomo, Vielfalt, Multikulturalismus, Feminismus, Queer-Rechte, Masseneinwanderung – ist keine natürliche Kultur. Es wurde geboren und wuchs an einem stärkeren, natürlichen Wirt.
Ich denke, die Linke besteht aus Menschen, die sich nie als Teil der größeren Gesellschaft gefühlt haben. Sie tragen eine Feindseligkeit, die aus Ablehnung entsteht. Vielleicht. Andererseits bin ich in einer Gesellschaft aufgewachsen, in der ich mich als Teil fühlte und die Trennung von ihr (um mich selbst zu retten) fühlte sich unnatürlich und fatalistisch an.
Ich habe diesen Konflikt immer noch nicht gelöst: "Sei in der Welt, aber nicht davon", wie J.C.
Auf jeden Fall wird diese Frau eines Tages von Nicht-Schweden vertrieben, denen ihre "Werte" egal sind.
Das Modern Left is Revenge of the Nerds ist groß geschrieben und verantwortlich. Sie bringen einen Rammbock in eine normale, gesunde, weiße Gesellschaft, weil sie tot wollen, was sie niemals überzeugen könnte, sie zu lieben.
[crypto-donation-box]